The Gentleman's Cuff
SKU: A0005SB-2
Refine and complete your look with The Gentleman's Cuff. With a brushed stainless steel satin finish, laser cut pass-through insignia and 3 perfectly flush mahogany wood inlays, it's evident that the craftsmanship and quality is unmatched when compared to countless men's jewelry designs that compromise with cheaper materials. This piece is designed to pair perfectly with The Reversible Stainless Steel Pendant Leather Necklace.

FEATURES:
High-grade, 2.5mm thick, 8mm wide stainless steel cuff (will not discolor)
Laser cut, pass-through insignia
3 premium mahogany wood inlays

Brushed satin finish

Branded faux suede pouch included for protective storage and travel use
Large Fit (USA demographic/sizing favors large wrists)
SIZING: Please note the 8mm wide and measure wrist prior to ordering. Sizing is geared towards men with large wrists. (future cuff releases will have multiple sizes)
COMPOSITION: Stainless Steel (Cuff) † Mahogany (Wood Inlays coated in Resin)

CARE INSTRUCTIONS FOR OPTIMAL PRESERVATION: Do not store the bracelet in an area with direct sunlight for an extended period of time; as the mahogany and sealant will not benefit from long term exposure.

SHIPPING: We ship, worldwide!
Customer Reviews
Write a Review
Ask a Question
12/28/2021
James T.

United States
My first cuff; really digging it
I've been eyeing this for awhile but I've never worn one before so I wasn't sure how it'd look. But since they were on sale, I decided to take the gamble and I don't regret it at all. I love the sleek, clean design with the wood accents, and it's got a solid construction to it. The width feels just right; I was initially worried it would be too thin.
10/15/2021
Fabricio

United States
I recommend this product
The Gentleman's Cuff
I love this piece of jewelry. Very versatile. You can wear it with a nice button up shirt on a night out or a casual t shirt. It's durable so you can use as a daily wear. I paired it with the stainless steel pendant leather necklace. Both just flawless pieces of jewelry. Elegant yet subtle.
03/02/2022
Jason D.

United States
I recommend this product
Too large - doesn't bend
Because too larger I took to a jeweler to have Gentlemen's Cuff sized smaller. When jeweler warmed cuff the brown accent (plastic) pieces popped out. Also had to pay jeweler for his time.
03/01/2022
Bonnie C.

United States
I recommend this product
Beautiful piece but too big
Solid piece but way too loose on who I gifted it to. May be nice to have two sizes?
03/03/2022
WESTON JON BOUCHÉR
Thank you for the constructive feedback, Bonnie! I am currently working on a new cuff design that will be offered in multiple sizes to accommodate the average ranges of men's wrist sizes. As although it fits my wrist perfectly, the challenge to bend the one size has proven to be hit and miss. We've tried to communicate the large 8mm sizing on the product page to make purchasers aware of the specifications, but we will definitely do more to communicate sizing in the future based on this feedback. Apologies that your expectations were not met. It's understandable why you'd be disappointed after gifting it to someone. We'd love to make things right, as satisfaction and quality are at the top of the list for my brand. We will be reaching out to you ASAP to get you taken care of. -Weston
02/16/2022
Devin R.

United States
I recommend this product
Very good quality
Better than I thought
01/18/2022
Randy W.

United States
01/14/2022
Niraj L.

United Kingdom
Great color and style
Great looking cuff
12/18/2021
Bryan

United States
I recommend this product
Never be out out of style....
This bracelet is really nice and classy. I wouldn't recommend it for small wrists. It's high quality, and worth the price, which they now cut 8n half and perfect time to buy considering that. It goes great with the matching necklace. But, the clear coating does scratch easy. And i found the leather for the char. Necklace is very thin and not very durable. But this review is for the bracelet so A+ rating from myself.........
12/05/2021
Dave F.

United States
I recommend this product
The cuff to have!!
Man, this cuff is awesome! Amazing quality. It's girthy yet still understated enough that it doesn't look '*****'. I have pretty small wrists and was concerned whether it'd be able to be adjusted and still look good... Yup!! not a problem!! Weston's excellent customer service, answering my questions and assuring me if there was a problem with it, he'd take care of me made me rest assured it would likely be another great WJB purchase.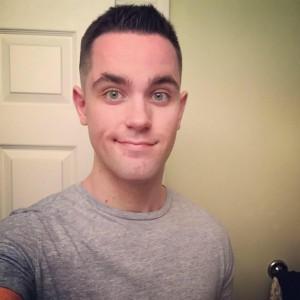 E
08/15/2021
Erik

United States
I recommend this product
The Finishing Touch
This cuff is the final and most crucial piece of whatever style you're going for. It really compliments any style well, whether you're going for a casual look or trying to go more formal. The sizing was a bit on the larger side and would easily fall off my wrist, but after a conversation with Weston, he gave me some awesome tips to make the cuff fit better while avoiding any unnecessary harm to the cuff. This, along with every other item Weston provides, is very detailed, and just by looking at it, you can tell plenty of time was taken to make sure this cuff was well above standards. Very satisfied!