WESTON JON BOUCHÉR
Reversible Stainless Steel Pendant Leather Necklace
SKU: A0005SB-1
Instantly elevate your style with this one simple piece. The Reversible Stainless Steel Pendant Leather Necklace was designed to elongate the body with it's extended length premium leather band. Perfectly compliments all of your staple accessories and wardrobe looks with a reversible steel or black face style. The second you wear this piece, it's evident that the craftsmanship and quality is unmatched when compared to countless men's jewelry designs that compromise with cheaper materials. This piece is designed to pair perfectly with The Gentleman's Cuff.

FEATURES:
High-Grade Stainless Steel Pendant (will not discolor)
Laser cut pass-through insignia
Reversible pendant design for silver metal or solid black aesthetic
Dark brown premium leather necklace
Extended band length to elongate the body
If desired– knot at top of necklace can be pulled on one side to shorten overall length (simply cut remaining excess leather)
Faux suede pouch included for protective storage and travel use
COMPOSITION: Band (Premium Leather) † Pendant (Laser Cut Stainless Steel)
CARE INSTRUCTIONS FOR OPTIMAL PRESERVATION: Do not expose leather to ocean water, pools or hot tubs due to the effect of the harsh elements on an absorbent material.
SHIPPING: We ship, worldwide!
Customer Reviews
10/07/2021
Scott A.

United States
I recommend this product
Necklace review
When I first received it thought it would be a little bigger. But I like that it is has a silver side and a black side. Only issue is it made a squeaking sound when moving cause edges where ring goes through we're not rounded. So it squeaked when I walked or moved for about a week. Then after edges smoothed out and I worked it back and forth squeaking noises quit. Other than that I like it!
06/23/2021
Virgilio N.

United States
I recommend this product
Reversible Stainless Pendant
Very good quality and look! Happy with my purchase.
05/27/2021
Wade C.

United States
I recommend this product
Perfect Necklace
This is a great accessory. It is just as pictured, and is my new favorite accessory next to Weston's Gentleman's Cuff. Simple, clean, classy design that will take a great outfit to the next level. Well done Weston!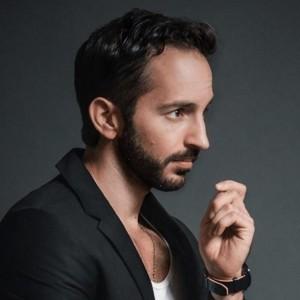 AB
03/24/2021
Alex B.

United States
I recommend this product
Smart and Stylish
I'm very impressed with this pendant necklace. It's stylish enough to buff up and complete an outfit, but smart enough that it doesn't seem gaudy or heavy. I've received compliments every time I've worn it. I love the leather string and how it works together with the stainless steel. Overall, I've been very happy with Weston's brand. Shipping is extremely fast, and the quality of everything is notable. I will definitely be purchasing many more products in the future.
03/16/2021
John T.

United States
I recommend this product
Minimalist but classy
This is a great piece which adds a nice touch to my minimalist 'fits. Cant go wrong with this one!