WESTON JON BOUCHÉR
The Untucked Tailored Fit Button-Up Shirt
SKU: T0004DGY-1
The Untucked Tailored Fit Men's Button-Up truly feels tailored to your body due to the 4 strategically placed contour dart stitches that cinch in the lower torso. This gives it that sleek, slim, European-looking fit. This happens to be one of most versatile pieces in the collection due to it's ability to look dressy or casual in a single piece. Keep it untucked, roll up the sleeves and leave it unbuttoned when pairing it with a tee underneath; or button it up for a refined look. The beautiful medium weight fabric comfortably hugs your body and shoulders due to a touch of lycra, for added stretch.
FEATURES:
Meticulous attention to specific fitted sizing throughout the shirt pattern to flatter the physique with 4 contour dart stitches in the mid section (slim fit)
Slightly extended trunk length to wear untucked
Sleeves are intended to wear in 3/4 rolled-up sleeve style with subtle, lighter inside-out pattern (unrolled length S 24", M 24.5", L 25", XL 26")
Medium weight, high grade cotton/lycra fabric blend for comfort stretch
High quality, oversized, dense matte buttons
Durable, anti-fade dye process
Pairs perfectly when worn unbuttoned with The Silas Raw Neck Slim Fit Tee, The Ultra Soft Tapered Fit Denim Jeans, Vesper Cuff & Reversible Stainless Steel Pendant Leather Necklace
SIZING: Slim Fit : Please NOTE that all garments are designed to be TRUE TO SIZE but this piece is especially form-fitting and runs smaller than others due to it's intentionally contoured design. If you are concerned about a tailored/slim fit being too tight in the chest or stomach, consider going up one size. Model pictured is wearing size LARGE and is 6', 200lbs, and has a 42" chest. Shrink factor is moderate, do NOT tumble dry. Hang dry.

COLORWAYS: Dark Granite
COMPOSITION: 97% Cotton † 3% Lycra
CARE INSTRUCTIONS FOR OPTIMAL PRESERVATION: Lay-flat air dry or hang dry. Utilize rounded edge, velvet design dress hangers to avoid imprints and deformities from the hanger. Shrink factor is minimal. High heat tumble drying is NOT recommended due to the damage and stress it causes on the fabrics. Longer, low heat dryer cycles have much less impact. If you would still prefer a tighter fit after the first hang dry, consider drying on medium heat a single time upon the next wash cycle and then revert back to air dry or low heat cycles from that point on.
SHIPPING: We ship, worldwide!
Customer Reviews
100
reviewers would recommend this product
Write a Review
Ask a Question
02/04/2020
Sean C.

United States
I recommend this product
New favorite shirt. No question.
Easily the softest most comfortable collared shirt I've ever had. Initially I bought the wrong size. The exchange was handled quickly and efficiently, and the replacement fits like it was tailored. I'm gonna need a couple more of these. Nice job Weston, thank you.
I recommend this product
Nice fit!
I like the look and I like the fit too!
09/19/2022
Randy V.

United States
I recommend this product
Tailored button-up shirt
Awesome shirt. Fits well and stylish.
09/18/2022
Michael L.

United States
I recommend this product
Best shirt I've purchased in years!
I must say I was skeptical at first when I purchased the shirt prior to it arriving. Why- because this was the first item I've purchased from Weston. I was uncertain based on 2 factors: First was due to the sizing and fit and the second of course was the price point because of uncertainty of never owning his brand. I must say I was impressed on the quality and softness of the shirt. It fit like a glove and was tapered with a v-cut. I do lift/exercise a lot when I can and usually wear xl in shirts, but decided to go up a size on this shirt for two reasons. First was due to it being a slim cut but it is cut to flatter aesthetically. Second was it stated it will shrink moderately so I wanted to be safe. Going up a size was a good decision as it fit well and I wasn't worried about the shrinkage after. If you are uncertain or between sizes, just size up and you will be perfect without regrets. I must remind you to air dry though to limit shrinkage and wear on the fabric since such a nice quality. I had purchased some other items after this shirt and a couple of his hats based on this shirt alone. I will look at his cardigans in the near future after receiving my points for my purchases. Give it a whirl, you won't regret it! Thanks Weston for the amazing shirt and your excellent fashion styles.
09/15/2022
Jon B.

United States
I recommend this product
AMAZING SHIRT!! CUT AND FABRIC HIGH END .. FITS THE BODY SO WELL!
THIS SHIRT EXCEEDS ALL MY EXPECTATIONS!! QUALITY AND FIT. I AM 6 FEET TWO INCHES AND SHIRTS TEND TO BE TOO SHORT ON ME..THIS SHIRT LOOKS CUSTOM MADE! THE SHIRT LOOKS GREAT BUTTON UP OR LAYERED! THE SHIRT REPRESENTS CLASS AND STYLE , LIKE THE DESIGNER HIMSELF!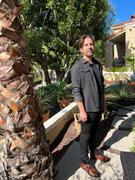 09/12/2022
Dave F.

United States
I recommend this product
The Untucked Tailored Fit Button-up is crazy good!!!
This shirt is so good! I am a slim/slender built, small framed guy, 5'9, 150 pounds, and went with a medium which is perfect! The cut and silhouette of this shirt look so good... easily my favorite button-up! Highly recommended!!!
09/11/2022
Craig J.

United States
I recommend this product
Nice material, nice tailored fit
Material top notch. I am 5'7 and 155 pounds, athletic build. Fits really well if you are V-shaped.
09/07/2022
Patrick G.

United States
I recommend this product
Positive
I've bought about 7 items from WB. This was the first one where I had to send it back because there was a manufacturing issue, wasn't the end of the world tho and was quickly taken care of. I over all very much enjoyed the shirt, the look and the fit. I've gotten my brother into the line as well and we both have been satisfied with our purchases.
09/03/2022
Tanya

United States
I recommend this product
This shirt tho…
I bought this shirt for my husband as a "support present" during my pregnancy. It not only fits him so well and he looks so sexy for our date nights but he's also wearing this in the hospital because of how soft it is that he can do skin to skin with our brand new baby. Weston's products are really such good quality, fit is amazing and worth every penny! This shirt will forever have a special meaning to us!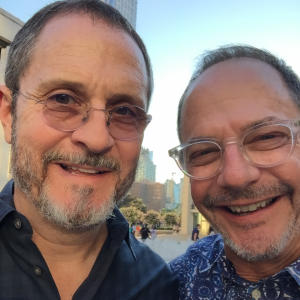 JD
12/22/2020
John D.

United States
I recommend this product
Great Design and Fit
Often when I buy shirts online I end up having to tailor in the body for a better fit. But this WJB shirt fit me to a t and the detailing is subtle and straight-forward. No unneccesary bells and whistles. Congrats on an excellent design and execution!