The Hemingway Slim Fit Cardigan
SKU: T007OAT-1
Finally a sophisticated looking men's Cardigan Sweater that is lightweight, easy to layer and has a fit that looks tailored to your body. The Hemingway Cardigan instantly elevates your style when paired with a premium tee and denim jeans or any of your wardrobe staples. It's the ideal piece to have on hand for a night out, attending an event or when you just want to look good in a hurry.

FEATURES:
Meticulous attention throughout the cardigan pattern to flatter the physique with a tailored-like fit (watch 360° videos below!)

Textured linen stitch shoulder pattern
Ribbed cuffs
Subtle curved bottom hem

Extended length to elongate the body
Lightweight, 100% cotton with ample stretch for easy layering

Vegan suede main label detail

Continuous shawl collar with two swooped pockets

FIT & SIZING: Tailored, form-fitting design(Slim). Model pictured is wearing size LARGE and is 6', 205lbs, and has a 42" chest. Consider going a size up if you prefer a more casual fit. This piece will naturally, gradually stretch over time.

COLORWAYS: Oat † Graphite

COMPOSITION: 100% Cotton
KNIT CARE INSTRUCTIONS FOR OPTIMAL PRESERVATION: Lay-flat air dry. Do not hang traditionally to dry or in closet. Instead, fold and store in drawers or fold over mid section and hang. Shrink factor is moderate. High heat tumble drying is NOT recommended due to the damage and stress it causes on the fabrics. Low heat dryer cycles have much less impact. If you would still prefer a tighter fit after the first hang dry, consider drying on medium heat a single time upon the next wash cycle and then revert back to air dry or low heat cycles from that point on.

SHIPPING: We ship, worldwide!

Customer Reviews
100
reviewers would recommend this product
Write a Review
Ask a Question
Filter Reviews:
quality
Weston
style
Hemingway Cardigan
piece
reasons
cardigan person
compliments
fabric
items
03/17/2022
Cameron L.

United States
Weston Does It Again
I've ordered the majority of items in Weston's line as I've always found the quality incredible for the prices. Every piece has been great but the hemingway cardigans are truly fantastic. Light, warm, form fitting, and with a great soft fabric, I've already gotten several compliments and officially became a cardigan person.
I recommend this product
Happy Customer!
I'm now getting ready to place my third order. The clothes are exactly the style I've been searching for. The fit is near perfect. The different mix and match combos make it super versatile. I love this product line!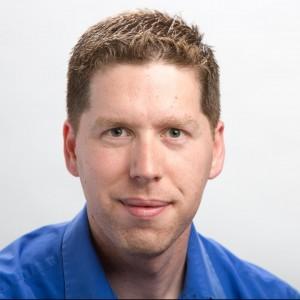 MD
10/09/2022
Mike D.

United States
I recommend this product
Super soft and fits great
I'm going a bit out of my comfort zone with this one, but so far so good! Looks and feels as good as advertised and fits super great. Next is on me for the confidence to wear it.
09/11/2022
Daylen V.

United States
I recommend this product
Good quality
Some of the items just weren't my style but I knew that when i bought them I just wanted to give them a shot. Where I have an issue is in the website/return process. You don't give an option to return some items but exchange others. You have to select to return all or exchange all. We need to be able to select different options per item bought. For instance I wanted to return the cardigan but I wanted to exchange of the shirts for a larger size but thats not currently possible. I had to select one option for everything then submit for approval. I also feel like it shouldn't be a request that has to be approved, it should just be granted considering we're purchasing online because the approval took almost a week to granted. Was happy with the clothes quality themselves though.
09/12/2022
WESTON JON BOUCHÉR
Hi Daylen! Thank you SO much for the honest feedback. I wasn't actually aware that the returns app I am utilizing within my site was limiting the "return per piece" option. Now that I'm aware, I'm going to remedy that immediately! I do hope you consider altering your review to a 5 Star IF the current rating is partially influenced by this return/exchange factor. As the review in this instance is ONLY for the product itself, not an overall review such as a google store review. Regardless, I'm so glad you brought it to my attention and will ALWAYS strive to refine and improve as a brand. Thank you for your support! There's some amazing designs I'm working on that will be coming soon, stay tuned!
09/05/2022
Steven G.

Canada
I recommend this product
Just buy it!!!!
This sweater is amazing! The fit is perfect, the material is so soft and it looks great! My girlfriend says I'm not allowed to wear it out if she's not there
08/13/2022
Josh D.

United States
I recommend this product
Super comfortable!
My experience was exceptional and i love the fit and design of all the clothing. Would love to see more pieces come out.
07/12/2022
Mikael D.

Canada
I recommend this product
Hemingway Cardigan so nice !
Nice fit, nice fabric , nice quality Ordered in small and it's perfect
07/04/2022
MUHANNADH T.

Canada
I recommend this product
Love this product.
This cardigan is an absolute must have for a man's wardrobe. It looks so classy and the material is super premium. I love wearing it.
05/01/2022
tyrone d.

United States
I recommend this product
Hemingway cardigan graphite
You did it again brother thanks again for the look this piece finishes my look when I'm on my way out!
04/27/2022
LUIS B.

United States
I recommend this product
Hemingway cardigan
Great fit and overall comfort.