Customer Reviews
100
reviewers would recommend this product
Write a Review
Ask a Question
Filter Reviews:
quality
Weston
style
Hemingway Cardigan
piece
reasons
cardigan person
compliments
fabric
items
03/13/2023
Giancarlo D.

Spain
I recommend this product
Great product
5 stars. Amazing product
02/13/2023
Jason H.

United States
I recommend this product
Great Cardigan!
I recently purchased the Hemingway Cardigan and it's a fantastic piece to add to my closet. It can be dressed up for events or worn comfortably all day when working remotely. Versatile piece and looks great. Highly recommend.
02/08/2023
Andrzej M.

United States
12/13/2022
Charles I.

United States
I recommend this product
Excellent!!
Love this cardigan!! The fit and feel is amazing. Could compete with top designers and brands. It pairs well with several outfits. This is the one of several pieces I have order the last several months. I have been more them pleased with each purchase. PS: items are delivered quickly usually within a week.
11/29/2022
Matt R.

United States
I recommend this product
Happy Customer!
I'm now getting ready to place my third order. The clothes are exactly the style I've been searching for. The fit is near perfect. The different mix and match combos make it super versatile. I love this product line!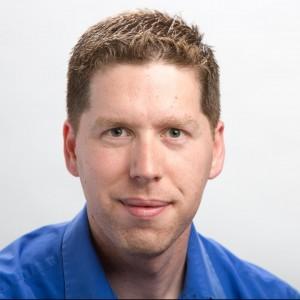 MD
10/09/2022
Mike D.

United States
I recommend this product
Super soft and fits great
I'm going a bit out of my comfort zone with this one, but so far so good! Looks and feels as good as advertised and fits super great. Next is on me for the confidence to wear it.
09/11/2022
Daylen V.

United States
I recommend this product
Good quality
Some of the items just weren't my style but I knew that when i bought them I just wanted to give them a shot. Where I have an issue is in the website/return process. You don't give an option to return some items but exchange others. You have to select to return all or exchange all. We need to be able to select different options per item bought. For instance I wanted to return the cardigan but I wanted to exchange of the shirts for a larger size but thats not currently possible. I had to select one option for everything then submit for approval. I also feel like it shouldn't be a request that has to be approved, it should just be granted considering we're purchasing online because the approval took almost a week to granted. Was happy with the clothes quality themselves though.
09/12/2022
WESTON JON BOUCHÉR
Hi Daylen! Thank you SO much for the honest feedback. I wasn't actually aware that the returns app I am utilizing within my site was limiting the "return per piece" option. Now that I'm aware, I'm going to remedy that immediately! I do hope you consider altering your review to a 5 Star IF the current rating is partially influenced by this return/exchange factor. As the review in this instance is ONLY for the product itself, not an overall review such as a google store review. Regardless, I'm so glad you brought it to my attention and will ALWAYS strive to refine and improve as a brand. Thank you for your support! There's some amazing designs I'm working on that will be coming soon, stay tuned!
09/05/2022
Steven G.

Canada
I recommend this product
Just buy it!!!!
This sweater is amazing! The fit is perfect, the material is so soft and it looks great! My girlfriend says I'm not allowed to wear it out if she's not there
08/13/2022
Josh D.

United States
I recommend this product
Super comfortable!
My experience was exceptional and i love the fit and design of all the clothing. Would love to see more pieces come out.
07/12/2022
Mikael D.

Canada
I recommend this product
Hemingway Cardigan so nice !
Nice fit, nice fabric , nice quality Ordered in small and it's perfect