WESTON JON BOUCHÉR
The Untucked Tailored Fit Button-Up Shirt
SKU: T0004DGY-5
The Untucked Rolled Sleeve Men's Button-Up is the way a fitted button up should look and feel when blending dress and casual in a single piece. Keep it untucked, roll up the sleeves and even leave it unbuttoned when pairing it with a tee underneath. The medium weight stretch fabric hugs your body and flatters the shoulders and torso perfectly without feeling either restricted or too baggy like most button-ups. 
FEATURES:
Meticulous attention to specific fitted sizing throughout the shirt pattern to flatter the physique
Slightly extended trunk length to wear untucked
Sleeves are intended to wear in 3/4 rolled-up sleeve style with subtle, lighter inside-out pattern (unrolled length S 24", M 24.5", L 25", XL 26")
Medium weight, high grade fabric blend with comfort stretch
High quality, oversized, dense buttons
Durable, anti-fade dye process
Embroidered Insignia
Pairs perfectly when worn unbuttoned with The Essential Extended Fitted Tee & Reversible Stainless Steel Pendant Leather Necklace
SIZING: Please NOTE that all garments are designed to be TRUE TO SIZE but stylistically form-fitting. If you are concerned about a slim fit being too tight, consider going up one size. Model pictured is wearing size LARGE and is 6' 1", 195lbs, and has a 42" chest. Shrink factor is minimal if low heat dried (hang dry recommended).

COLORWAYS: Dark Gray
COMPOSITION: 97% Cotton † 3% Lycra
CARE INSTRUCTIONS FOR OPTIMAL PRESERVATION: Lay-flat air dry or hang dry. Utilize rounded edge, velvet design dress hangers to avoid imprints and deformities from the hanger. Shrink factor is minimal. High heat tumble drying is NOT recommended due to the damage and stress it causes on the fabrics. Longer, low heat dryer cycles have much less impact. If you would still prefer a tighter fit after the first hang dry, consider drying on medium heat a single time upon the next wash cycle and then revert back to air dry or low heat cycles from that point on.
SHIPPING: We ship, worldwide!
Customer Reviews
Write a Review
Ask a Question
02/04/2020
Sean C.

United States
I recommend this product
New favorite shirt. No question.
Easily the softest most comfortable collared shirt I've ever had. Initially I bought the wrong size. The exchange was handled quickly and efficiently, and the replacement fits like it was tailored. I'm gonna need a couple more of these. Nice job Weston, thank you.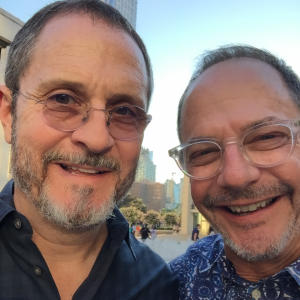 JD
12/22/2020
John D.

United States
I recommend this product
Great Design and Fit
Often when I buy shirts online I end up having to tailor in the body for a better fit. But this WJB shirt fit me to a t and the detailing is subtle and straight-forward. No unneccesary bells and whistles. Congrats on an excellent design and execution!
12/03/2020
Alex T.

United States
I recommend this product
Awsome Shirt!
Shirt is amazing quality and fits to perfection! Definitely recommend to anyone looking for a nice clean fit that looks good on camera or if your just looking to dress to impress!
06/24/2020
Jessica B.

United States
I recommend this product
Awsome Fit!
Loved the shirt, I bought it for my husband for Father's Day. I was worried it wouldn't get here in time but it got here within 3 days!! It was great fabric and overall look, my husband was in love with this shirt!
05/06/2020
Tim M.

Ireland
I recommend this product
Button Up
Both Fit and Quality are outstanding!
04/07/2020
Kenny C.

United States
I recommend this product
Gray button down
Fit great. Well made. Well packaged. Good delivery.
03/11/2020
Umer A.

United Kingdom
03/03/2020
Clint R.

United States
I recommend this product
Untucked Slim Fit Button
Hey Guys! The Fit for the button up was solid, just the only thing is it doesn't quite fit my chest with an extra large and 2xl might be my size, wondering if I could exchange it? Thank You, Clint Riggin
02/25/2020
Geoff B.

United States
I recommend this product
Sharp look
Once again, an A*. I bought this button down as my second choice on a 3 garment purchase. Slim Fitted Button down shirts can be tricky but the cut and fabric lives up to its bidding just like the other garments I purchased in my order. Like all the other pieces in the Weston Jon Boucher menswear line this shirt is multifunction, worn anywhere anytime, presenting flawlessly with casual occasions or a bit more dressed up...
02/11/2020
Jason K.

United States
I recommend this product
Great Shirt...
Very good experience, and a very good shirt. It is made in China and showed that in one spot. The tag inside at the back of the neck was off center by 2 inches. Probably just a blip at the factory and does not change the look of the shirt except for in back as that tag is stitched on and loses the symmetry somewhat. Other than that, great shirt! I give 5 stars for the overall fit and appearance. Heads on the Tag, Weston.
02/12/2020
WESTON JON BOUCHÉR
Thank you for taking the time to let us know your thoughts, Jason! Really happy to hear that you loved the shirt overall in terms of fit and appearance. We are grateful that you brought this to our attention about the inside tag placement, as we can now relay this to manufacturing and tighten up quality control. As a new brand, we have found a very small percentage of production issues, but they can occur here and there despite our best efforts to catch them. We'd love if you could email us a photo of the offset inside tag at INFO@WESTONJONBOUCHER.COM so we can forward it to the head of our manufacturing. We'd also like to offer your something in exchange for your trouble so we hope to hear from you soon!